General Features
Take a glance at the primary capabilities
It meets the documentation requirements regarding the welding testing that includes all important codes and standards (in Europe and USA).
It improves your productivity that results in saving resources and time.
It is straightforward, easy to learn and agile in creating reports. Check our tutorials.
It eliminates the effort in assuring the documents traceability.
Ready to use of consumable libraries that are editable while also support insertion.
Ready to use of testing procedures that support all methods.
It includes all standards references that regulate the respective methods of NDT.
Welders' statistics are available.
NDT calculations.
Quality & Acceptance Levels.
Clean and uniform work environment and friendly user interface.
No set up requirement or need for backup.
Accessible from tablets and computers.
Report Features
Produce professional reports
8 + 1 (Custom) ready to use reports' methods. You only have to fill the report, not create it.
Custom reports can be built through the interface if you feel that the existing reports' methods are not enough.
Drawing and embedding photos, blueprints, designs and sketches in your reports is a piece of cake, while they are available for later use.
Multiple weldings can be listed in a single report.
Any report can be cloned so you can later re-use its data .
Each bit of your data is privately secured and safe in our VPS.
The reports export them to PDF and use them in your local machine.
Your business name and logo are embeddable in the PDF's header and footer to match your business design.
Your clients (TPI) can be granted access to their reports.
Digital signature support.
Your reports can be easily managed through our filters, therefore searching for stuff is obsolete.
Supported Languages: English, French, Greek.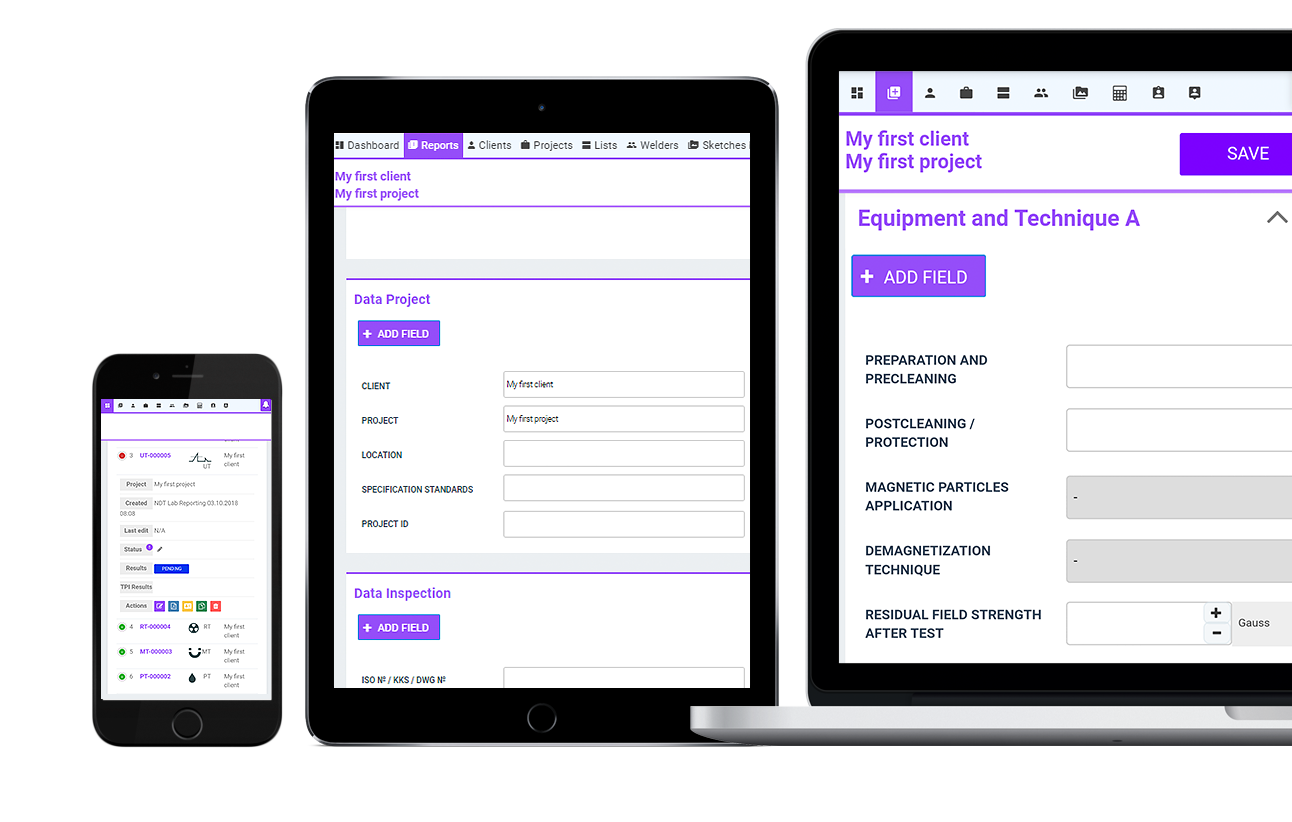 Register for a free trial to discover all features